FAQs
How do I place an order?
Find the security that you wish to buy using the "Search" button at the bottom right of the iPhone app .
Click on "Trade" and then e nter your order details (buy/sell, quantity, order, any limits, validity) and touch "Next" to prepare your order
On the next page, you will see a description of your order. Check that all the details are correct and then submit your order.
On the order confirmation page, touch the "Pending orders" button to see the status of your order.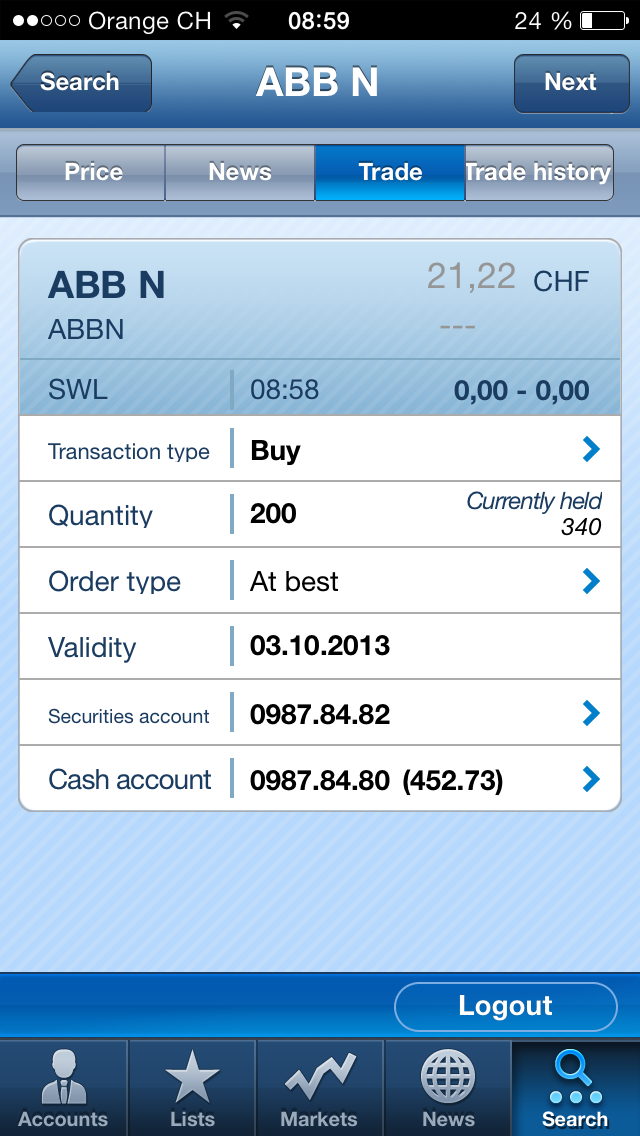 If there is a problem, who should I contact?
Our TradeDirect team is at your service on 0848 808 883 Monday-Friday 7:30am to 10:00pm and by email at info@tradedirect.ch
Back