Protecting yourself
The following are some basic security guidelines and information to help you protect yourself and your data
Learn more about phishing scams
Some internet-security guidelines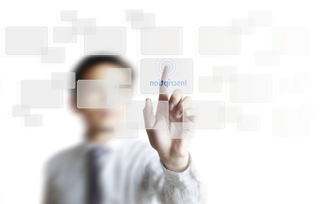 Phishing
Phishing is technique that internet scammers use to try to acquire internet users' sensitive information.
In the typical scenario, a user receives an email purportedly from their bank which contains the bank's address, logo, signature, etc. A link in the email redirects them to a website that mimics the website of the bank in question. On the fraudulent website, the user is asked to enter sensitive information such as their user ID, password or text message code. The data entered can then be used by the scammers who created the fraudulent website.
BCV will never ask you for your password or access code by email or telephone. However, when you call our Customer Care service, we may ask for personal information such as your user ID, date of birth or details about recent transactions in order to confirm your identity. We will not ask for your password or access code.
Tips for protecting yourself against phishing scams:
If you receive an email like the one described above, do not reply to it or click on any links it contains. Always log on to TradeDirect via our website at www.tradedirect.ch.;
Never reveal your password or text-message security code, including by email or telephone, even to someone who claims to be a TradeDirect employee. We do not have access to this information and have no reason to request it.
If you receive a suspicious email or telephone call, or if you have already responded to this kind of request, contact Customer Care immediately on 848 808 883 or info@tradedirect.ch..
Email
Use a recent version of your email software (Outlook, Lotus Notes, Thunderbird, Mail, Pegasus, Eudora, Pocomail, etc .) to ensure that all security updates are installed.
Install anti-virus software and a firewall on your computer.
Never open an email attachment unless you know exactly what it is. If you're not sure, delete the message.
Guidelines for navigating the internet securely
Always read warnings and error messages carefully. For any questions, contact Customer Care on 848 808 883 or at info@tradedirect.ch.
Check your browser's address bar for icons, such as a padlock, indicating whether or not a connection is secure. If the secure icon disappears during what should be a secure connection, close your browser and then reconnect to the site securely.
Never save you password or user ID on your computer.
Change your password regularly; it's quick and easy to do. Never reveal sensitive information such as your password or text-message security code, including by email or telephone.
Close all other browser windows and tabs before logging on to TradeDirect. Don't forget to click on the "Log off" button in the upper right-hand corner at the end of each TradeDirect session. Also, try to avoid logging on to TradeDirect from a public computer, such as in a cyber cafe. If you do, don't forget to clear the browser's cache when you have finished.