Securities info
Security Factsheet
TradeDirect provides financial information on more than 100,000 products. Whether it's stocks, funds, warrants, or ETFs that interest you, you can rest assured you've got all the information you need.
Security factsheets are like a security's calling card, giving you all the information you need to start trading at a glance: live quotes from the Swiss markets, news, the orderbook, last transactions, and past performance.
From this page you can buy or sell the security in just two clicks.
Equities
Equities Factsheet There are five ways to view a share's factsheet. On it, you will find the most important information about a stock: today's prices, the orderbook, latest transactions, news, performance, charts, opinions, risk assessments, and the ordering platform—all on one page. You can also easily return to other recently viewed factsheets.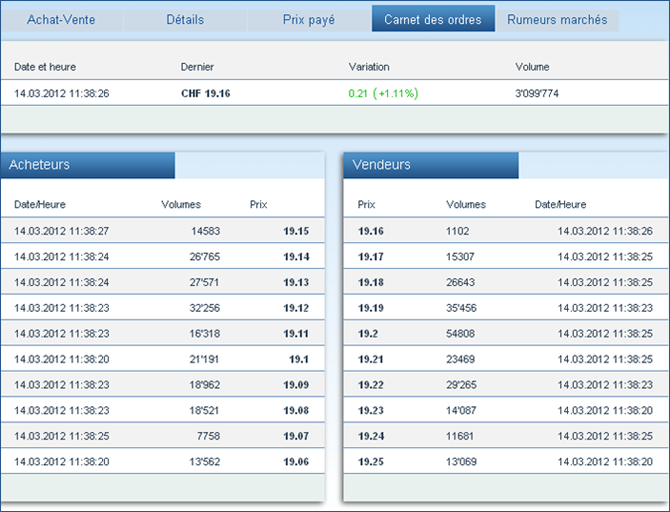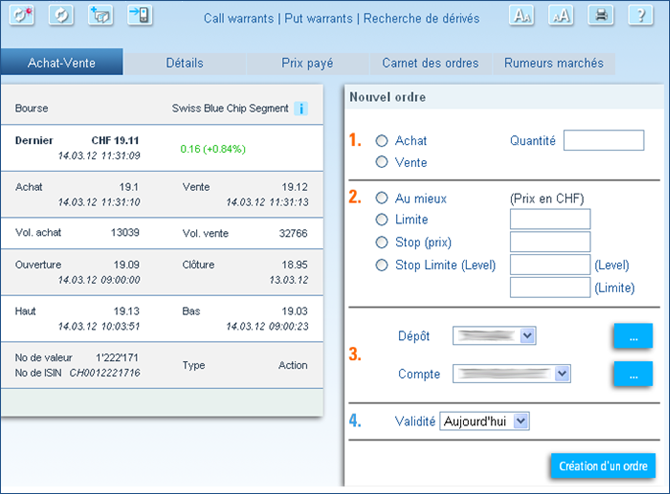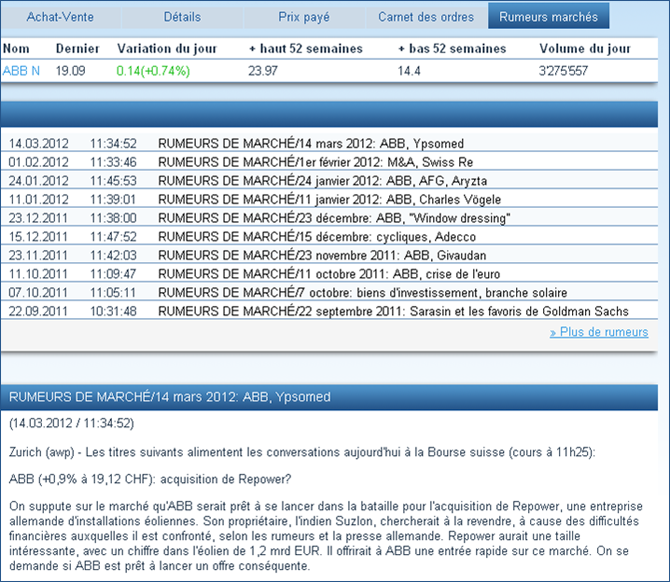 Warrants
Warrants factsheets View a warrants factsheet five different ways, just like for equities. In the default view, you will find all the day's information and the related chart, as well as news about the underlying. From there you can make real-time orders on the markets. The detailed view provides all the technical information about the product, such as the category, issuer, maturity, strike price, premium, and the price of the underlying. Check out the "price paid" and "orderbook" views to find out more about the listing. Then use the simulator to calculate the price of the product with regard to the changes in the price of the underlying, the date, etc.
Funds
Funds factsheets In the default view, you will find a summary of all the important fund information, such as legal documents, fund performance, graphs with historical price data, and of course the order interface. The "details" view contains the asset class and listing frequency.