Why choose us ?
We have been experts in online trading since 1999.
We are part of BCV, a leading cantonal bank with over CHF 85bn in AuM at end-2014.
We deliver superior customer satisfaction, leveraging the latest trading technology and providing top-notch service.
Contact us: TradeDirect, CP 9705, 1001 Lausanne Phone: 0848 808 883 Email: info@tradedirect.ch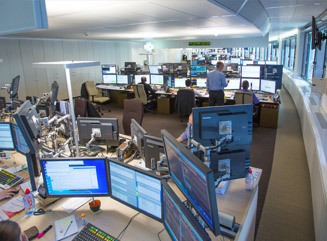 The online trading experts
BCV launched TradeDirect (initially called e-SIDER) in 1999.
Originally intended for BCV customers, it rapidly attracted other retail investors from across the country. However it is open exclusively to investors based in Switzerland.
Today over 10,000 people use TradeDirect. Backed by 15+ years of experience, our staff has in-depth knowledge of customers' needs and investment objectives – and develops the right online trading services to meet them.

Our promise
To offer some of the most competitive rates in Switzerland. The lower our fees, the higher your returns.
To develop powerful trading tools that let you invest under optimal conditions.
To provide maximum security through a platform developed and hosted in Switzerland.
To give you unparalleled customer service with experts available to answer your questions in French, German, and English from 7:30am to 10:00pm Monday to Friday.

What you get
When you sign up with TradeDirect, you get:
An online trading platform backed by BCV – one of the few banks in the world with a AA rating from Standard & Poor's.
A service regulated by Switzerland's stringent banking rules and protected by the country's deposit guarantee of up to CHF 100,000 per customer per bank.
Support from knowledgeable professionals employed by TradeDirect right here in Switzerland.