FAQs
How do I find a security?
Click on "Search" at the bottom right of the iPhone app navigation bar
In the text field, enter the first few letters of the security you would like to view or buy.
Your search result will be refined as you enter data. Once you see the security you want, just select it with a touch. You will be redirected to the security's trading page.
If the security does not show up in your results, or if no results are found, try changing your search criteria.


¹ iPhone is a registered trademark of Apple Inc.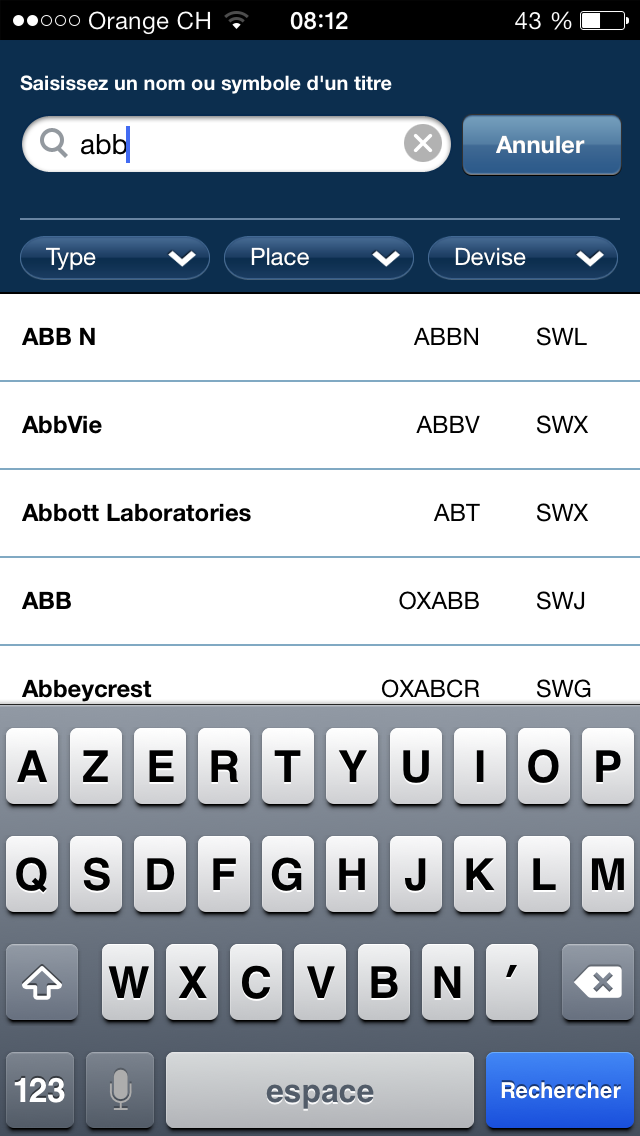 If there is a problem, who should I contact?
Our TradeDirect team is at your service on 0848 808 883 Monday-Friday 7:30am to 10:00pm and by email at info@tradedirect.ch
Back